Proper Knowledge Does Not Save - Published on October 5, 2020
...You search the Scriptures, for in them you think you have eternal life... - John 5:39a Jesus is talking to the Pharisees here who thought they had eternal life because they had knowledge of the scriptures. And today, there are some people who think that just because they have a knowledge of how God sovereignly saves His people, or that they know the scriptures inside and out, and can articulate the Gospel, they think they have eternal life. Others think tha...
Brandan Kraft Article Length: Short
Marriage Tip - Published on October 3, 2020
... There are really only two problems in any marriage: She has expectations that he isn't meeting and He has expectations that she isn't meeting. Solution: Drop the expectations, chose instead to love your spouse for who they are, how they are right now. Ask yourself this question: If my spouse never changed would I be able to fully love them with all my heart? If the answer is no, the problem is you not your spouse. God loves ...
Bobby Capps Article Length: Short
The Sovereign Work of the Spirit - Published on October 2, 2020
..."The wind bloweth where it listeth, and thou hearest the sound thereof, but canst not tell whence it cometh, and whither it goeth: so is everyone that is born of the Spirit." - John 3:8 A comparison is here drawn between the wind and the Spirit. The comparison is a double one: first, both are sovereign in their actions, and second, both are mysterious in their operations. The comparison is pointed out in the word "so.&rdqu...
Arthur W. Pink Article Length: Short
The Believer's Delight - Published on October 2, 2020
...I delight to do thy will, O my God: yea, thy law is within my heart. - Psalm 40:8 The Lord Jesus Christ is the one in whom all believers delight. Delight suggests love, joy, satisfaction, pleasure, etc. Delight is a passion or an emotion of the heart. The words in the verse above are the words of our Lord, making reference to all that he did in his humanity, especially his vicarious death on the cross as his people's substitute. It was not t...
Tommy Robbins Article Length: Short
Sufficient or Efficient? - Published on September 28, 2020
... I had a Greek professor in Bible College who enjoyed quoting an old writer, Andrew Fuller, especially with regard to Mr. Fuller's view of the redemptive work of Christ. Fuller had said, "The death of Christ was sufficient to save the whole world, but efficient only for those who believe." Many preachers are saying the same thing today. Let me break down that statement for you and show you exactly what is meant. Mr. Webster states tha...
Jim Byrd Article Length: Short
Our Godly Walk - Published on September 22, 2020
... When it comes to the godly walk of believers in the Lord Jesus Christ, the glorious reality of God's grace is this – Before we take the first step in the walk of faith, we are already completely justified, sanctified, fit, and entitled to all of salvation unto final glory, all based on the righteousness of God worked out and found in Christ and imputed to us. We are to run the Christian race, persevere in the faith, walk in the light, seek to bear fruit and be instrumen...
Bill Parker Article Length: Very Short
Beware of Men - Published on September 12, 2020
..."But beware of men: for they will deliver you up to the councils, and they will scourge you in their synagogues;" - Mat 10:17 This is the caution which the Son of God gave to His disciples when He ministered among them on earth, and the Holy Ghost caused it to be penned, that the true Church of God might use it as a watchword to the end of time; and never since this caution dropped from the lips of Jesus, has it been more needed than now; for men seem...
Joseph Irons Article Length: Short
But for the Grace of God Go I - Published on September 8, 2020
... There's an old saying when we see somebody fall into the mud pit, it goes like this: There, but for the grace of God, go I. Here's the problem: most of us don't mean it. We actually think, "I'd never do that!" when we see a pastor get caught in adultery, a friend caught with a prostitute or a friend embezzling tax payers money. No, I wouldn't do that. It is sometimes my first thought when I see a shamed face in the new...
Bobby Capps Article Length: Short
The Salt Room - Published on September 7, 2020
...Every oblation of thy meat offering shalt thou season with salt; neither shalt thou suffer the salt of the covenant of thy God to be lacking from thy meat offering: with all thine offerings thou shalt offer salt. - Leviticus 2:13 Every minute detail, both in substance and service in the ceremonial law ordained by God for the nation of Israel in the Old Testament, points to and is a picture of our blessed Redeemer. The significance of salt is obvious in this verse and i...
Tommy Robbins Article Length: Short
A Jew Inwardly - Published on August 28, 2020
...But he is a Jew, which is one inwardly; and circumcision is that of the heart, in the spirit, and not in the letter; whose praise is not of men, but of God. - Romans 2:29 The spiritual lineage of the children of God is traceable only to the Lion of the tribe of Judah—the Lord Jesus Christ— God The Son. The triune love of the eternal Godhead begat the infinite desire of divine purpose. God alone is to be praised for the supernatural indwelling of the mystica...
Tommy Robbins Article Length: Short
The Captain of My Salvation - Published on August 28, 2020
... "How can I be a witness for the Lord Jesus Christ?" I have often been asked that very question. A good place to start is to ask, "what is a witness?" Quite simply, a witness is one who tells what he knows and what he has experienced. Here is an illustration which I hope will help us to understand what it means to be a witness for the Savior. Two boats passed each other on the Mississippi River, o...
Jim Byrd Article Length: Short
A Real Redemption - Published on August 28, 2020
... There are those who believe that Jesus Christ died so man would have a chance of being saved. I do not know that I hate anything more in my soul than to hear someone say that Jesus Christ died so as to make salvation a possibility. It makes Jesus Christ so little, that He should do so much, and after all, only give us a chance of being saved. What an insult it is to the Lord Jesus Christ to fix the eternal honor of God in the salvation of sinners upon chance, and ...
William Gadsby Article Length: Short
Physical or Spiritual? - Published on August 22, 2020
..."For ye are not come unto the mount that might be touched, and that burned with fire, nor unto blackness, and darkness, and tempest, And the sound of a trumpet, and the voice of words; which voice they that heard intreated that the word should not be spoken to them any more:(For they could not endure that which was commanded, And if so much as a beast touch the mountain, it shall be stoned, or thrust through with a dart:And so terrible was the sight, that Moses said, I exceedingly fear...
Norm Wells Article Length: Medium
Righteousness By Death - Published on August 20, 2020
... It is impossible to be correct about the righteousness of Christ being freely imputed to sinners without proclaiming the Savior's bloody death. Every child of God rejoices in the life of the Son of God who was holy, harmless, undefiled, separate from sinners and honoring to God in every way. He was obedient to the law of God, under which He was born, both outwardly and inwardly. Concerning His glorious life, however, as flawless as it was, had that been the extent of His obed...
Jim Byrd Article Length: Short
Plain Bible Speaking - Published on August 17, 2020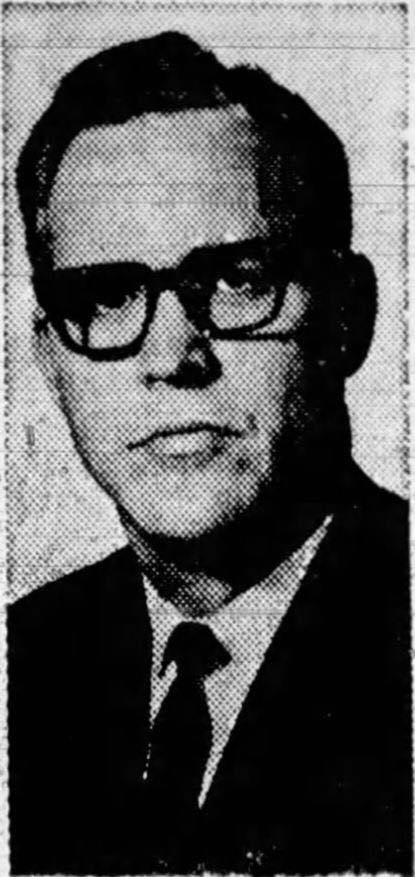 ... I believe that the greatest need of the church, the greatest need of the preachers and people of our day is a return to plain, Bible preaching. Preaching that is true to the Scriptures and preaching that men and women can understand, answering questions that people are asking, not answering questions that nobody cares about, but dealing with the issues that concern the people. Now, Paul was conscious of this; I can see that he is conscious of this need in his day. ...
Henry Mahan Article Length: Short
Six Signs of Trouble - Published on August 16, 2020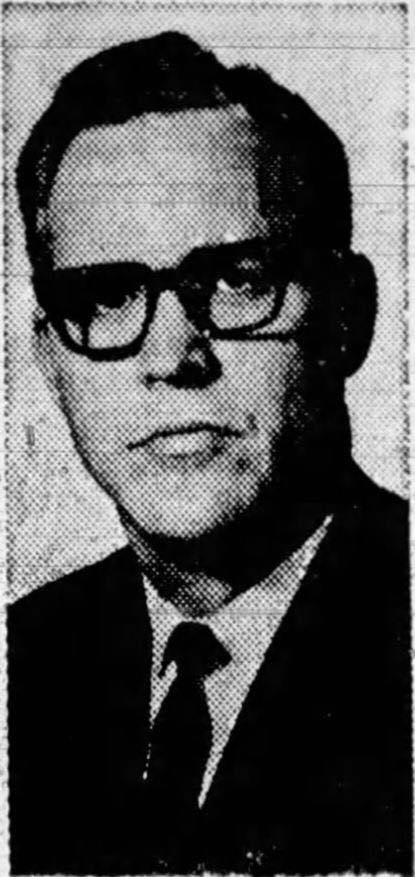 ... Every true believer fears the removal of God's presence and power. David prayed, "Take not thy Spirit from me." Paul feared that, "while preaching to others, I might become a castaway." My thoughts are that this condition is manifested in the following ways: We begin to experience no blessing nor benefit from the reading or preaching of the Word. When the Word ceases to convict, rebuke, burn in my heart, and cause me to rejoice in Christ, then Go...
Henry Mahan Article Length: Short
He Mercy on Whom He Will Have Mercy : And Whom He Will He Hardeneth - Published on August 9, 2020
...The LORD said to Moses, When you go to Egypt, do all the wonders before Pharaoh which I have put in your hand: but I will harden his heart, that he shall not let the people go. - Exodus 4:21 You shall speak all I command you and Aaron your brother shall speak unto b Pharaoh, that he send the children of Israel out of his land. And I will harden Pharaoh's heart and multiply my signs and my wonders in the land of Egypt. But Pharaoh shall not listen to you, that I may lay My hand upon E...
Nicholas Wade Article Length: Long
Pristine Grace Statement of Faith - Published on August 6, 2020
... Our ministry has been entrusted with the delightful duty to proclaim, promote and preserve the truth of God. What is our creed; what, in short, are our beliefs? The Five Solas of the Reformation: Scripture alone. We do not bow to the writings of men to guide us in doctrine and practice. We cannot wholeheartedly support in letter every detail of many old confessions of faith written by well-meaning but sinful men. There are no church denominational rules that g...
The Trinity - Published on August 6, 2020
..."For there are three that bear record in heaven, the Father, the Word, and the Holy Ghost: and these three are one." - 1 John 5:7 A spiritual knowledge of the Trinity lies at the foundation of all vital godliness. To know Father, Son, and Holy Ghost by special teaching and divine revelation, is the sum and substance of spiritual religion, and is eternal life; according to the Lord's own testimony, John 17:3, "And this is life eternal, that they might know...
J.C. Philpot Article Length: Short
Free Will or Free Grace? - Published on July 19, 2020
... I will go as far as Martin Luther, in that strong assertion of his, where he says, "If any man doth ascribe aught of salvation, even the very least, to the free-will of man, he knoweth nothing of grace, and he hath not learnt Jesus Christ aright." It may seem a harsh sentiment; but he who in his soul believes that man does of his own free-will turn to Christ, cannot have been taught of God, for that is one of the first principles taught us when God begins with...
Charles Spurgeon Article Length: Very Short
pg.