1718 Articles - pg. 1 2 3 4 86

True Humility - Published on June 25, 2021
... True humility is to have a right estimate of one's self. It is not to deny or underestimate true ability, real knowledge, and obvious gifts. The gifted singer knows he can sing. An intelligent person is aware of his knowledge. A successful businessman knows his business and an artist knows his skills. It is not humility to speak what one does not truly feel. True humility is born when one discovers the source of all gifts, talents and knowledge. "Who maketh thee to diff...
Henry Mahan Article Length: Short
Prevenient Grace - Published on June 11, 2021
..."His glory is great in thy salvation: honour and majesty hast thou laid upon him." - Psalm 21:5 (KJV) Preachers do not talk about it much anymore, because preachers, for the most part, know nothing about the grace of God; but a common theme of meditation and preaching in earlier times was God's prevenient grace. Prevenient grace is the secret operation of grace that precedes and prepares the way for God's saving grace. Prevenient grac...
Don Fortner Article Length: Short
Our Confession of Faith : Isaiah 53 - Published on June 11, 2021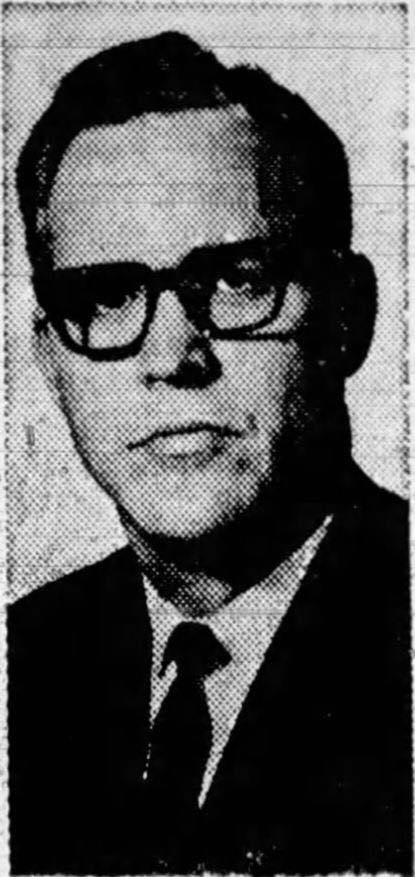 ...Isaiah 53:1-12, (KJV) 1 Who hath believed our report? and to whom is the arm of the LORD revealed? 2 For he shall grow up before him as a tender plant, and as a root out of a dry ground: he hath no form nor comeliness; and when we shall see him, there is no beauty that we should desire him. 3 He is despised and rejected of men; a man of sorrows, and acquainted with grief: and we hid as it were our faces from him; he was despised, and we esteemed him not. 4 &nb...
Henry Mahan Article Length: Medium
Preach Christ and Leave the Way! - Published on June 10, 2021
... Resting in the ever caring and loving Hand of Almighty GOD, because God's wisdom in the government of our world shall yet be completely vindicated before all created intelligences. God is no idle spectator looking on from a distant world at the happenings on our earth, but is Himself shaping everything to the ultimate promotion of His own glory. Even now He is working out His eternal purpose not only in spite of human and satanic opposition but by means of them. Preach Ch...
James Mwale Article Length: Very Short
Be Soft and Tender to One Another - Published on June 6, 2021
..."Now I beseech you, brethren, by the name of our Lord Jesus Christ, that ye all speak the same thing, and that there be no divisions among you; but that ye be perfectly joined together in the same mind and in the same judgment." - 1 Cor 1:10 How easy it is to be judgmental and even contentious with those who differ with us on matters of practice or opinion. It is a sad truth that divisions have frequently existed among the people of the L...
Jim Byrd Article Length: Short
13th Street Baptist Church Fall Conference 2021 - Published on June 1, 2021
...Dates: November 12-November 14, 2021 Place: 13th Street Baptist Church, Ashland, KY 41101 Full details will be available soon. Speakers will be Tim James, Drew Dietz, Lance Hellar, and David Pledger...
Tis a Thing I'm Glad to Know - Published on May 31, 2021
... Many years ago I read John Newton's hymn or poem entitled, "Tis A Point I Long To Know." It seem to me that it emphasized doubt instead of faith. In his epistles, the apostle John often says, "we know." We know because we believe God. The Bible never glorifies unbelief. Unbelief is not true humility and believing is not pride if we believe what God has told us. Later, I wrote a hymn or poem myself that speaks of the assura...
Gary Shepard Article Length: Short
Believers Should be Gracious - Published on May 22, 2021
... Men who have been shown grace should be gracious, even when they disagree. Sadly, this is not [always] the case. An example is the creditor who owed a debt he could not pay. Once he was forgiven of his debt, he went out and put hands on another who owed him little. See Matthew 18:21-35...
Gabe Gonzalez Article Length: Very Short
The Lordship of Christ - Published on May 22, 2021
... About 1600 years ago the church was adopted by Rome, millions of pagans flooded its membership. They brought with their pagan culture, their traditions and faith. The result was a thousand years of darkness, ignorance, and idolatry. In our day, Christian religion has been adopted by society. Untold millions have flooded their membership, so that there are churches on nearly every corner in the world. Politicians, entertainers, and famous people all lend their popularity and ideas t...
Darvin Pruitt Article Length: Very Short
36th Annual Sovereign Grace Conference - Rescue Baptist Church - Published on May 18, 2021
...36th ANNUAL SOVEREIGN GRACE SUMMER CONFERENCE 5201 DEER VALLEY ROAD RESCUE, CALIFORNIA 95672 (530) 677-1710 SCHEDULED MEETINGS FRIDAY AFTERNOON July 2, 2021 BAR-B-Q 1pm FRIDAY EVENING July 2, 2021 7pm KEVIN THACKER 8pm CLAY CURTIS SATURDAY MORNING July 3, 2021 10am KEVIN THACKER 11am RICK WARTA SATURDAY EVENING July 3, 2021 7pm CLAY CURTIS 8pm NORM ...
Go Boldly to the Throne of Grace - Published on May 12, 2021
... Ah! believers, you are a tempted people. You are always poor and needy. And God intends it should be so, to give you constant errands to go to Jesus. We have a merciful and faithful High Priest. He suffered, being tempted, just that He might succour them that are tempted. The high priest of old not only offered sacrifice at the altar,—His work was not done when the lamb was consumed. He was to be a father to Israel. He carried all their names graven over his heart...
Robert Murray M'Cheyne Article Length: Short
Fakebook Ministries - Published on May 12, 2021
... Over the past ten years or so, it's become fashionable to set up a "facebook" ministry where one or two sovereign grace leaders start to preach every week to a list of followers. Some of these aren't bad! But in my experience most of them are obnoxious. While I'm not opposed to preaching the truth, and sharing knowledge of the truth with others online, it has been my observation that many of these folks online are not leadership material...
Brandan Kraft Article Length: Short
Calvin's Deathbed Confession - Published on May 12, 2021
..."Blessed be the God and Father of our Lord Jesus Christ, who hath blessed us with all spiritual blessings in heavenly places in Christ: According as he hath chosen us in him before the foundation of the world, that we should be holy and without blame before him in love: Having predestinated us unto the adoption of children by Jesus Christ to himself, according to the good pleasure of his will, To the praise of the glory of his grace, wherein he hath made us accepted in the beloved." &n...
John Calvin Article Length: Short
Sheep and Goats - Published on May 10, 2021
... May we read these physical differences with spiritual eyes! Internally, sheep and goats are very different. Sheep have 54 chromosomes, while goats have 60. They are different species! Outwardly, they can look very similar at a glance. But there are some differences. Tails - this is the quickest way to tell them apart. A sheep's tail hangs down, a goat's sticks up. Coats - sheep have wool and the coat l...
Kevin Thacker Article Length: Short
Nothing Happens by Chance - Published on May 10, 2021
..."In whom also we have obtained an inheritance, being predestinated according to the purpose of him who worketh all things after the counsel of his own will." - Eph 1:11 God sustains, nourishes, and cares for everything He has made, even to the least sparrow. (Matthew 10:29) God's providence, as it is taught in Scripture, is opposed to fortune and chance. There is no such thing as fortune or chance--these are pagan terms, with which the mind...
John Calvin Article Length: Short
We Preach Christ Crucified - Published on May 10, 2021
... "We preach Christ crucified" - 1 Cor 1:23 In keeping with the apostle Paul, I proclaim the only message from God that will, if blessed of the Spirit, meet the needs of all who hear me. "Christ and Him crucified" is pardon to the guilty, clothing to the naked, rest to the weary, water to the thirsty, bread to the hungry, ransom to the slave, liberty to the bondman, cleansing to the filthy, right...
Jim Byrd Article Length: Short
The Gospel is Pristine! - Published on May 3, 2021
..."The gospel of the grace of God." - Acts 20:24 The word "gospel" signify? Its literal meaning is either "God's word" or message, or rather, "good news," or "good tidings," which is more agreeable to the original. But if it be "good news," it must be good news of something and to somebody. There must be some good tidings brought, and there must be some person by whom, as good tidings, it is re...
J.C. Philpot Article Length: Short
In Everlasting Sovereign Grace - Published on May 2, 2021
...If when I die I fear death. When the Lord shall stop my breath. Lord let me think upon your love. How you died this sinners death. Blood stained brow, nail pierced hands. The King of Glory stands. Offering mercy for all who look. To the cross my sins he took. How can Gods justice be satisfied? To a hell bound sinner condemned to die. Substitution personified. In my place he bled and died. Father why has thou forsaken me? It is finished was his plea. Death is conquered in vict...
Danny Harris Article Length: Very Short
Good Works - Published on April 30, 2021
..."For we are His workmanship created in Christ Jesus unto good works, which God hath before ordained that we should walk in them." - Ephesians 2:10 The good works which the child of God performs for the glory of God are not really our works, per se, but works done by the powerful leadership of the Spirit and due to the grace of God freely given us in Christ Jesus. We read of our "work of faith and labor of love" (1 Thes 1:3)...
Jim Byrd Article Length: Very Short
The Sovereign Protector - Published on April 30, 2021
...A sovereign Protector I have, Unseen, yet forever at hand, Unchangeably faithful to save, Almighty to rule and command. He smiles, and my comforts abound; His grace as the dew shall descend; And walls of salvation surround, The soul He delights to defend....
Augustus Toplady Article Length: Very Short
pg.