1416 Articles - pg. 1 3 4 5 6 7 71

For Thy Pleasure They Are and Were Created - Published on July 30, 2019
..."For Thou hast created all things, and for Thy pleasure they are and were created." – Revelation iv, 11. In this expression inspiration has been pleased to give us the object of creation. Mortals in their ignorance and conceit, act much as though they supposed the world was made for their special, selfish interests, and benefit; entirely ignoring the exalted plane from whence revelation testifies of the wise and deeply-laid purposes of Him, who has brough...
William Smoot Article Length: Medium
What We Believe : Sovereign Grace Church in Jackson MO - Published on July 30, 2019
...The Need of Salvation All men and women, since the fall of our father Adam, are born in a state of spiritual death. Because of their evil nature, they cannot and will not turn to God. They cannot of themselves obey God or exercise faith in Christ. (John 5:40; 6:44; Rom. 3:9-19; 5:12; Eph. 2:1-3) The Cause of Salvation From before creation God chose many of Adam's fallen race to salvation. Those whom He chose deserve God's wrath as much as the others. However, God chose them in C...
2019 Gospel of Grace Ministries Conference : October 12-13 - Published on July 30, 2019
...The Gospel of Grace Ministries Conference this year (2019) will feature the following speakers: Scott Price Gary Shepard Bill Parker James Guyo October 12-13, 2019 3371 Hamilton Cleves Rd. Hamilton, OH, 45013 For More Information, please visit http://www.gospeldefense.com/...
Responsible Christian Parenting - Published on July 29, 2019
..."Train up a child IN THE WAY he should go: and when he is old, he will not depart from it." - Prov.22:6 All of us as parents have a tremendous responsibility placed on us in the upbringing of those precious sons and daughters entrusted into our care. We dutifully and carefully prepare for and seek to provide everything necessary for our children's PHYSICAL NEEDS. We want the best education, the best nutrition, the best in safety and se...
Richard Warmack Article Length: Short
Contending for the Truth - Published on July 29, 2019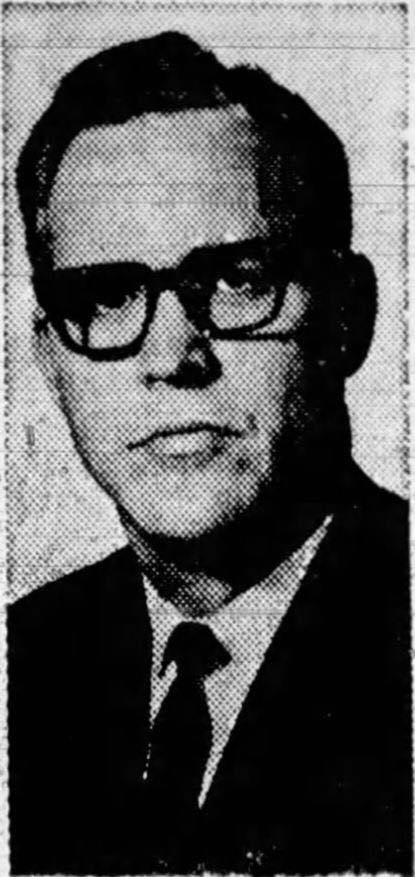 ... Contending for the truth against the errors of modern religion is the duty of God's servants. I hope our spirit is one of genuine love to all the chosen of God; but today's rule of charity which requires us to keep silent on certain points in order to avoid controversy, I utterly despise. It is treason to the Lord Jesus to be silent on any point where He has spoken and the honor of His gospel is concerned. It is easy on the flesh to deal in generalities, to denou...
Henry Mahan Article Length: Very Short
2019 Ashland Bible Conference : Nov 8-10 - Published on July 29, 2019
...November 8-10, 2019 Ashland, KY The Thirteenth Street Baptist Church of Ashland, KY will host their annual 2019 Sovereign Grace Bible Conference on November 8th, 9th, and 10th. The primary speakers will be Tim James, Gary Shepard, and Norm Wells. Lord willing, it will be a good time of worship and Gospel fellowship!- B. 1812 13th St. Ashland, KY 41101 Questions should be directed to 606-324-7866 or Facebook event page...
Social Media - Published on July 26, 2019
... We live in a Facebook world. Not so long ago, no one thought about communicating so easily with such a potentially wide variety of people, but things are different today. I recognize that the people of God as well as the general public receive quite a lot of enjoyment via this social media. It is a wonderful way to stay in touch with family and friends. Gospel articles, cheerful words, recipes, pictures, etc. are shared with others which bring gladness...
Jim Byrd Article Length: Short
Going to Heaven Because Already There - Published on July 26, 2019
...For Christ is not entered into the holy places made with hands, which are the figures of the true; but into heaven itself, now to appear in the presence of God for us: - Heb 9:24 The only ones who are going to heaven are those already there. They are already there because they entered in their Representative Christ Jesus, when He entered heaven having finished the work that accomplished their salvation. He, as their High Priest with their names on His breastplate and shoul...
Gary Shepard Article Length: Short
Abstract Witness - Published on July 22, 2019
...What a testimony is, the opposition to, ... ... the Gospel we know and love to preach! When Christ alone is lifted up, ... and the will of man's cast down, Vain religion mocks, ... and hates the truth we teach! Even though they can't agree, with one another's view, ... ... they'll ban together firm against the word. Fragmented in their own beliefs, ... as liberal as they are, ... ... they will not near permit that which they've heard! It has always been amazing fo...
Mike Loveless Article Length: Short
On Being Slandered - Published on July 21, 2019
... Christians hurt by ill words of others, or despairing for the falsity of a judgment rendered against them, may take the following as consolation: As difficult as it is to hear of unkind or untrue things spoken about you, consider this: It is better for the things to be slander than to be accurate depictions. Does it hurt to think of how others represent you? Take comfort in knowing this: God has blotted out your transgressions, keeps no record of your wrongs, and deligh...
John Pedersen Article Length: Short
The Angels of 2 Peter 2:4 - Published on July 20, 2019
...DEAR BROTHER BEEBE: * A friend at Booneville, Miss., requests my views through the SIGNS on 2 Peter 2:4, "For if God spared not the angels that sinned, but cast them down to hell, and delivered them into chains of darkness, to be reserved unto judgment." I had rather answer him privately, but cannot make out his signature. As Peter is speaking of false teachers in the connection of our text, and also speaks of the destruction of the old world by the f...
Gilbert Beebe Article Length: Medium
Adam's Original Sin - Published on July 18, 2019
...Introduction I'm writing this article to address the common understanding of Adam, the imputation of sin, and who he truly represented in his fall. Please be advised that before you really dig in to this article, that I do veer strongly away from the common understanding of Adam and his relationship to us. This may challenge some of your long-standing beliefs, but I hope that you walk away with a better understanding of what I believe, and quite possibly emb...
Brandan Kraft Article Length: Long
Assurance in Christ Alone : The Gift of Faith - Published on July 17, 2019
... The Spirit of the Lord must first reveal the gracious mind of the Lord to our spirits, and give to us faith to receive that testimony of the Spirit, and to sit down as satisfied with his testimony, before ever any work of sanctification can possibly give any evidence; but when the testimony of the Spirit of the Lord is received by faith, and the soul sits down satisfied with that testimony of the Lord, then also all the gifts of God's Spirit do bear witness together wit...
Tobias Crisp Article Length: Very Short
Assurance in Christ Alone - Published on July 17, 2019
... The truth is, it is not possible that any person can truly believe his iniquities are laid upon Christ, except there be a previous act of the Lord's laying them on him; the Lord's act of laying must go before our act of applying it to ourselves. It is not possible for any man to act anything, but there must be an object in being, about which it is conversant. Suppose a man believe his sins are laid upon Christ, I would fain know, whether his believing be true or f...
Tobias Crisp Article Length: Short
Arminianism : Exploded by the Sovereign Grace of God in Christ - Published on July 17, 2019
... We are to walk in every way that God hath chalked out unto us; but if we think our righteousness, deep humiliation, large relents of spirits, sorrow for sin, and our confession thereof, must make our way to the bowels of Christ, take heed lest you set up a false Christ. When you bring anything to Christ, you deprive him of that which is his greatest prerogative, and give it to your fasting and humiliations; it is the prerogative of Christ alone to bring you to himself. But, y...
Tobias Crisp Article Length: Short
A New Creature - Published on July 17, 2019
... Most men think that this phrase,new creature, is a renewed, sanctified man, so as he becomes new in his own conversation, when his life is changed; I do not deny the truth of the thing, all that are in Christ, he renews them, sanctifies them, and subdues iniquity in them; but, under favour, let me tell you, the apostle's meaning here by new creature is, not that they are sanctified; but that they are new creatures, that is, they are reconciled unto God; this is his meanin...
Tobias Crisp Article Length: Very Short
God Loves Fags - Published on July 16, 2019
... I'm titling this short article "God Loves Fags" as a response to the "God Hates Fags" message you have probably heard spoken of by the Westboro Baptist Church in the mainstream media. Ironically, on the surface, I agree with their statement regarding God's hatred of people. God does indeed hate people - and He hates homosexuals - some of them at least. He also hates non-homosexuals. He hates all kinds of peopl...
Brandan Kraft Article Length: Short
Remember Me - Published on July 16, 2019
...Remember me, O LORD, with the favour that thou bearest unto thy people: O visit me with thy salvation; (5) That I may see the good of thy chosen, that I may rejoice in the gladness of thy nation, that I may glory with thine inheritance. - Psalm 106:4-5 Like the thief on the cross said "remember me", we are entirely dependent on the Lord to 'remember' us. We don't assume or presume, or claim an assurance based on something...
David Alvord Article Length: Short
Preaching the Promise of the Gospel - Published on July 16, 2019
... God's preachers are sent to preach the Gospel. They are not sent to preach vain, worthless issues. The Apostle Paul wrote, "For though I preach the gospel, I have nothing to glory of: for necessity is laid upon me; yea, woe is unto me, if I preach not the gospel" (1 Corinthians 9:16). Every message should define and distinguish the good news, that single message which is "the power of God unto salvation" (Rom. 1:16). Most everyone w...
The Glory of God Revealed in the Gospel - Published on July 16, 2019
... The Bible teaches us the purpose of all things in eternity, creation, providence, judgment, and salvation is to glorify the one living and true God. We could fill pages with verses of Scripture proclaim­ing this fact, but consider how the Apostle Paul was inspired by God the Holy Spirit to write the follow­ing acclamation of praise to God – Romans 11 – (33) O the depth of the riches both of the wisdom and knowled...
pg.