1526 Articles - pg. 1 3 4 5 6 7 77

Necessary Obedience and Good Works - Published on May 22, 2020
... "And let ours also learn to maintain good works for necessary uses, that they be not unfruitful." (Titus 3:14) For true believers obedience to God and good works are not options. They are necessities. They are necessary not in order to gain, maintain, earn, or deserve salvation or any part of it but because of the grace of God in and by the Lord Jesus Christ in redeeming, regenerating, and preserving us. They are necessary because of the life of Christ wi...
Bill Parker Article Length: Short
Self May Be the Substance of the Sermon - Published on May 21, 2020
... The preacher must be careful that he does not provide more food for the understanding than for the heart. It has been said that much of the making of sermons comes from a selfish motive. Even while Christ is the subject, self may be the spirit and substance of the sermon, as it were lifting up the cross of Christ to hang our own glory on it ....
Scott Richardson Article Length: Very Short
Growth in Grace - Published on May 21, 2020
... One of the remarkable things about growth in grace is that the more you grow, the smaller you become in your own eyes. In the first epistle Paul ever wrote, He was, "The least of the apostles." He later wrote to the Ephesians that he was, "Less than the least of all the saints." Shortly before his death, he wrote to Timothy, "I am the chief of sinners." We do not find rest, hope, nor comfort in our faith but in Christ. If you wil...
Henry Mahan Article Length: Short
Are We Encouraging? - Published on May 21, 2020
... How are we being a blessing to the body? What gospel truths resound as good for their souls? What encouragement and peace are provided? None? Then maybe we should redirect our words....
James H. Tippins Article Length: Very Short
Comfort in Sickness - Published on May 21, 2020
... Those who are dearly loved of God frequently suffer sickness and disease. Realizing this fact, it is important for us to understand something about God's purpose in the sickness of His children. And it is important for us to prepare ourselves to glorify our God when sickness comes upon us. It is my desire that this brief article might be used of God to help His suffering children to glorify Him. You are familiar with Martha and Mary and...
Don Fortner Article Length: Medium
A Biblical View of Self - Published on May 21, 2020
..."I say, through the grace given unto me, to every man that is among you, not to think of himself more highly than he ought to think; but to think soberly, according as God hath dealt to every man the measure of faith." ...Romans 12:3 A friend who is a social worker asked this question several months ago, "Knowing what the Bible teaches about original sin and total depravity, how can I properly inspire the young men and women I deal with to cultivate a sense of sel...
Don Fortner Article Length: Long
Encourage One Another - Published on May 20, 2020
... God did not allow Moses to lead Israel into the promised land. That task was given to Joshua whose name means "savior." Moses typified the law which cannot bring sinners into the promised land of salvation. Joshua typified Christ our Savior who kept the law for us and died for our sins. He alone brings us into the promised land of eternal salvation and glory. Notice what God told Moses to do, "But charge Joshua, and encourage him, and strengthen h...
Bill Parker Article Length: Short
Practical Theology - Published on May 20, 2020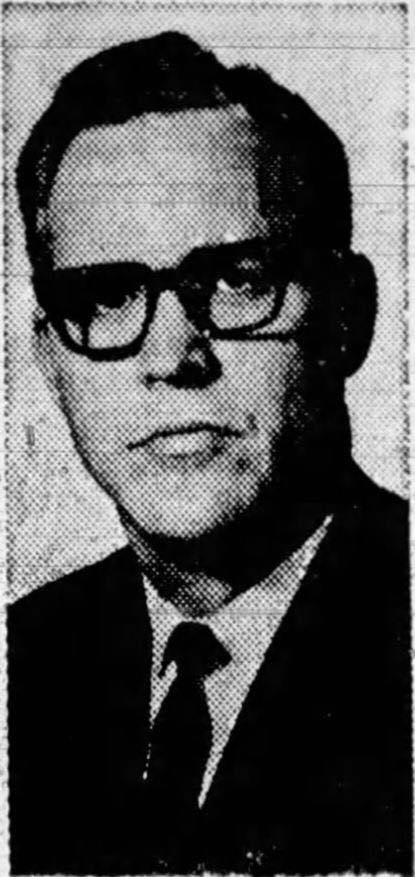 ... How blessed it would be for us, and for all who cross our paths, if we could put our theology into deeds and not mere words. We profess to believe in God's immutable sovereignty and then constantly mourn over our lot in life. We claim to believe in God's purpose and providence, but fill every ear that will listen with our discontent and our sad state of affairs. Usually those who do the most complaining have, in reality, the least to complain about; while those who...
Henry Mahan Article Length: Short
Religion of Joy - Published on May 20, 2020
... The religion of Christ is the religion of JOY. Christ came to take away our sins, to roll off our curse, to unbind our chains, to open our prison house, to cancel our debt; in a word, to give us the oil of joy for mourning, the garment of praise for the spirit of heaviness. Is not this joy? Where can we find a joy so real, so deep, so pure, so lasting? There is every element of joy; deep, ecstatic, satisfying, sanctifying joy in the gospel of Christ. The believer in Jesus is essent...
Octavius Winslow Article Length: Very Short
God's Sovereignty is Comforting - Published on May 19, 2020
... There is nothing more comforting to believers than God's sovereignty over all things. Under the most adverse circumstances, in the most severe trials, we believe that God has ordained our afflictions, that God overrules them, and that God will sanctify them for our good and His glory. There is nothing for which we ought to contend more earnestly than the truth of God's rule and reign over all things, all creatures, and all their actions. The Throne of God,...
Henry Mahan Article Length: Very Short
There Are No Great Men of God - Published on May 19, 2020
... There are no great men of God, only weak and sinful and pitiful men of a great and merciful God....
Paul Washer Article Length: Very Short
Some Thoughts about Materialism - Published on May 18, 2020
... One man says he's a materialist, meaning he does not believe in God, only in matter. From matter he comes, by matter he is defined and to matter he is reduced. The problem with this description of reality is that reality itself does not support it. To start with matter 'came into existence' it did not always exist. Something existed before matter – something existed prior. Something that was not matter – not material. ...
Why Should We Take Our Marching Orders from Moses? - Published on May 18, 2020
...And be ye kind one to another, tenderhearted, forgiving one another, even as God for Christ's sake hath forgiven you. - Eph.4:32 If Decalogue is a perfect and perpetual embodiment of the fulness of our (Christian) duty towards God and neighbor, then which of the ten commandments of the law of Moses specifically teaches us to "forgive one another, even as God for Christ's sake hath forgiven you?" This is a rhetorical question. There is NO c...
Renat Ilyasov Article Length: Very Short
Christ Made Sin - Published on May 18, 2020
... I have hope before God because Christ obeyed the law of God as my Representative. Though I am a sinner, without any ability to produce righteousness, I have hope before God who cannot accept anything less than perfect righteousness. My hope is Jehovah-tsidkenu, "The Lord our Righteousness" (Jeremiah 23:6). Christ lived in this world in perfect obedience to God as my Representative and brought in an everlasting righteousness. It is this righteousness, the right...
Don Fortner Article Length: Short
Eternal Justification and Acceptation in Christ - Published on May 15, 2020
...Blessed be the God and Father of our Lord Jesus Christ, who hath blessed us with all spiritual blessings in heavenly places in Christ: According as he hath chosen us in him before the foundation of the world, that we should be holy and without blame before him in love: Having predestinated us unto the adoption of children by Jesus Christ to himself, according to the good pleasure of his will, To the praise of the glory of his grace, wherein he hath made us accepted in the beloved. - Ephesia...
Don Fortner Article Length: Medium
The Ten Tell-Tale Signs I'm a Heretic - Published on May 15, 2020
... The word heretic and heresy are not often used in the new testament. In fact, each word is only used once. But if you were to jump onto facebook these days, you might be surprised to find it's one of the principle words of scripture. Every day I see the word bandied about sometimes even more than the word Christ or Gospel. I even read an article regarding ten tell-tale signs you're a heretic. Summarizing, the ten signs were as follows... Have n...
Brandan Kraft Article Length: Short
Precious Death - Published on May 15, 2020
..."Precious in the sight of the Lord is the death of his saints." - Psalm 116:15 This is one of the many comforting and blessed statements in Holy Scripture concerning that great event from which the flesh so much shrinks. If the Lord's people would more frequently make a prayerful and believing study of what the Word says upon their departure out of this world, death would lose much, if not all, of its terrors for them. But alas, instead of doing so, they l...
Arthur W. Pink Article Length: Medium
The Incarnation - Published on May 15, 2020
... The incarnation of Christ is a most extraordinary and amazing affair. It is wonderful indeed that the eternal Son of God should become man; that He should be born of a pure virgin, without any concern of man in it; that this should be brought about by the power of the Holy Ghost, in a way unseen, imperceptible and unknown, signified by His overshadowing; and all this in order to effect the most wonderful work that ever was done in the world, the redemption and salvation of men. It ...
John Gill Article Length: Very Short
Our Firm Foundations - Published on May 15, 2020
..."If the foundations are destroyed, what can the righteous do?" - Psa. 11:3 The foundations of our trust are firm, and never can be moved. We have received a kingdom that cannot be shaken. What is the strong foundation of our trust? It is Christ. It is His glorious person, His deity and manhood indissolubly joined, His everlasting love, His finished work, His precious blood, His expiating death, His all-atoning cross, His resurrection-might, His rule at the ri...
Henry Law Article Length: Short
He is a Victorious Savior - Published on May 14, 2020
..."I will be surety for him: If I bring him not unto thee, and set him before thee, then let me bear the blame for ever" - Gen 43:9 Judah made a pledge to be Benjamin's surety. To make the guarantee that he would bring the beloved son back to the father. This is a physical type of the eternal spiritual reality! The Father had a people he loved and gave to Christ, and Christ promised in the eternal covenant that he would be the surety...
Mikal Smith Article Length: Short
pg.