124 articles - pg. 1 2 3 7
...This basic understanding of the cross being the entire focal point of history and the purpose of God from eternity by which the elect are constituted as righteous is something that has been absent from preaching for much too long. It is time that all of us who claim to love the Gospel of an accomplished salvation openly submit to and rejoice in this plain truth. If we do not understand the issue then we must be willing to examine our doctrine and even be willing to change for the sake of the truth. If men and women are to be experientially united in Christ then we must be clear on our understanding of justification for there is not a more important doctrine in the entire bible!...
Brandan Kraft
...The Protestant movement arose in the early 16th century as an attempt to overthrow centuries of corruption and false doctrine in the Roman Catholic church. The heart and soul of the Protestant Reformation focused on a revival of Pauline soteriology, in opposition to the Papal doctrine of justification before God achieved by means of inner transformation--communicated in the clergy-administered church sacraments. The leaders of Protestantism have never acknowledged that the entire system of Roman soteriology was invented and expounded by Augustine of Hippo. There is instead an insistence that Augustinian theology is the very basis of the Reformation. Gus is alleged by Reformed teachers to espouse justification exclusively by the free grace of God in the person of Jesus Christ....
Bob Higby
...The history of Protestant dogma is full of paradoxical notions, many of which when taken in isolation can be used to justify Federal Vision teaching. Sovereign Grace Calvinism in this chart is represented in its mature, best, and consistent expression over time....
Bob Higby
...There is no unfulfilled prophecy in the Bible except the final appearance of Jesus Christ. In the very hour that man thinks the Lord cannot come, he will descend from heaven with all his saints and angels. History will suddenly come to its predestined climax! The kingdoms of both light and darkness will continue to grow and bear additional fruit until that moment. How much further each will grow none can tell. The world today looks very much like the situation that Christ describes will exist on the day of his coming....
Bob Higby
...The revelation of the true gospel was given in its fullness only to Paul, God's chosen apostle of Grace. As a sign of this unique revelation, he was baptized in suffering more than other men (2 Cor. 12:6-10). Readers are encouraged to prayerfully study HIS testimony (the real Spirit of Prophecy) and the gospel of John until the eternal prize of knowing the true God and his only Son (John 17:3) is obtained....
Bob Higby
...One day, as I was walking by a group of "Christians" that were in my neighborhood, one man in the group came up to me and yelled, "Jesus loves you" and shook my hand. This group was on their way to some sort of prayer meeting at a nearby house and embolden by their numbers they felt it was necessary to confront random strangers with their pseudo-evangelism statements and techniques. Given that I know the neighbor they were going to is of the Charismatic persuasion and commonly uses trickery and manipulation to convince people into following Jesus I wasn't too surprised by their actions. They are very hard at work spreading their false gospel of works and becoming very bold in how many souls they have personally led to Christ. It amazes me how ignorant of the bible and the true gospel these "Christians" truly are. Acts 13 is a perfect example of true gospel preaching. In verses 16-41 Paul clearly lays out the Gospel in all its glory....
James Johnson
...Introduction I'm writing this article to address the common understanding of Adam, the imputation of sin, and who he truly represented in his fall. Please be advised that before you really dig in to this article, that I do veer strongly away from the common understanding of Adam and his relationship to us. This may challenge some of your long-standing beliefs, but I hope that you walk away with a better understanding of what I believe, and quite possibly embrace what it is I perceive to be truth. Blessed is the man to whom the Lord will not impute sin. - Rom 4:8 Oh what a lovely passage this is! Have you ever actually stopped to think about it for a minute or two? Well take a gander at this verse and just think about wha...
Brandan Kraft
...As a person who is known as a hyper free grace predestinarian, the most common accusation I face is the lie that my pristine grace friends and I are anti-evangelical. It's my opinion that this charge is a mischaracterization of me due to a misunderstanding of evangelism. Those who often fling this accusation against me often have not taken the time to dialog with me about my beliefs or offer to sit down and study the topic of evangelism with me or my other free grace friends. It seems they are content to cast reproach upon us from their lofty "evangelical" position of authority as pastors, "missionaries", and other unscriptural "leadership positions."...
Brandan Kraft
...This book is available in PDF form only. You can download it here. (10 MB)...
Nicholas Laurienzo
An Ancient Testimony to God's Grace in Christ! : The Christ-Centered Theology of Many Writings in the Dead Sea Scrolls
... The studies to be posted in this article will examine the crucial matter of the Christ-centered theology of many writings in the Dead Sea Scrolls. No book has been written on the subject to date that remotely deals with the true issues. Protestant and Catholic theologians are quite happy to let the matter be discussed and promoted by kooks and radicals who have no interest in the truth! I would propose that the church world does not want the real issues raised by these writings to be examined at all. ...
Bob Higby
Andrew Fuller's Unitarian Philosphy : How he deceived the reprobates in the Baptist Assemblies : and split them into Arminian-Socinian heretics.
... The modern missionary movement began with Fuller's (1754-1815) imitating the RCC/Jesuit missionaries like Javier by learning from Amyraut, Socinius, Arminius, and other Judaizers. They did not believe in Paul's letter to the Galatians. Fuller taught the General Atonement from Abelard's koo-koo LOVE Theory, Universal LOVE from the occult and oriental monks, the LOST are able to regenerate themselves, and saving grace is earned by doing the magic rituals and keeping superstitious traditions as proof of good-works. This just proves that Fuller and his gullible followers never read the Bible in context, but tried to motivate the haters of God and Jesus to their auto-salvation methods. This is a defense of...
Ed Vrell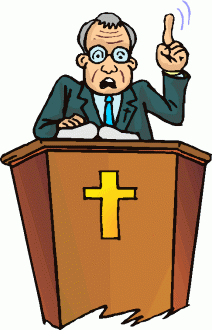 ...Do you think you are called to preach? Do you know a zealous man who thinks he is? So what is "this calling" of which we hear often spoken? All throughout the evangellyfish churchianity world, young men get this burning in their bosom that they are "called to preach." My question for all those that think they are called is this… "PREACH WHAT!?"...
Brandan Kraft
...I rejoice today that many people who call themselves "reformed" or "calvinistic" recognize the deceptive and perverse gospel of the Roman Catholic Church and refuse to give people caught up in that system of lies any comfort in their religion. Giving comfort means to pray, worship, or extend fellowship.  Actually it's spiritual fornication to give comfort to those who have no knowledge of grace by justification  in Christ alone. Although there are many "calvinists" who recognize the errors of the Roman Catholic Church and refuse to extend fellowship to Roman Catholics, many of these same people fail to make the same discernment concerning another deadly and deceptive religion. The mistake they make is they fail to treat Arminianism/Free Willism the same way they treat Roman Catholicism....
Brandan Kraft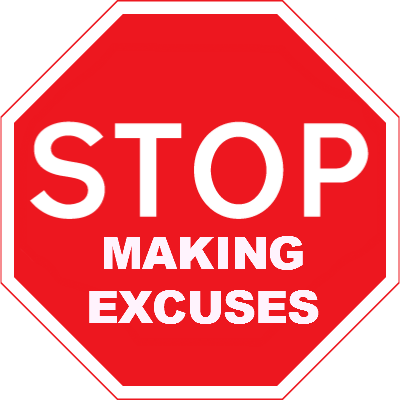 ...God needs no defenders. He needs nothing to justify His sovereign acts in this world. He is the Creator, the Shaper, and the Molder. He is the Almighty. Being the Almighty, He has absolute control over all that He has created. There is nothing He can do that is unrighteous - all of His acts are Righteous acts. There is no law that can judge Him as unrighteous as He is the law giver. He has declared the end from the beginning and has done, is doing, and will continue to do all His pleasure (Isa 46:10)....
Brandan Kraft
...It is always interesting when I converse with reformed protestants that live in my community. Although they would say they disagree with most teachings of the Roman Catholic Church, they hold up and lend credence to Augustine of Hippo as if he was some great Protestant reformer. How naive they have become! Have they even considered what Augustine believed to be true? Have they ever done any research? When I state to them that Augustine never believed or taught the Pauline doctrine of Justification by Grace Alone, through Faith Alone, in the Imputed merits of Christ Alone, they recoil and tell me, "My reverend pastor never said what you are saying" They also tell me that "R.C. Sproul, J.I. Packer, and many other reformed scholars speak very highly of Augustine"...
Nicholas Laurienzo
... What is New Covenant baptism and what does it supersede? Here are some of the common answers in 'the books.' Water replacing circumcision as the sign of God's covenant. Adult decisional baptism replacing household baptism. Immersion replacing sprinkling. All of these focus on an administration of water as the primary meaning of baptism. To date, there is no good book available on New Testament baptism providing a comprehensive view of apostolic teaching. Certain truths are presented in all, the 'big picture' is present in none. Whether scholarly or elementary. I have witnessed biblical scholars openly admitting this fact. The history of dogma has given us a primary use of the word &l...
Bob Higby
...This should be every believer's rule for living. Thanks to Bob and Ed for providing me with this wonderful quote. - B....
Ed Vrell
...Are the Scriptures a mystery? Are doctrines such as heaven, hell, God's omniscience and immutability, eternity, God's Predetermining of all things, the Trinity, and imputation of sin and righteousness to be considered as mysteries? It is considered humble to suggest that these things are mysteries and cannot be understood....
Brandan Kraft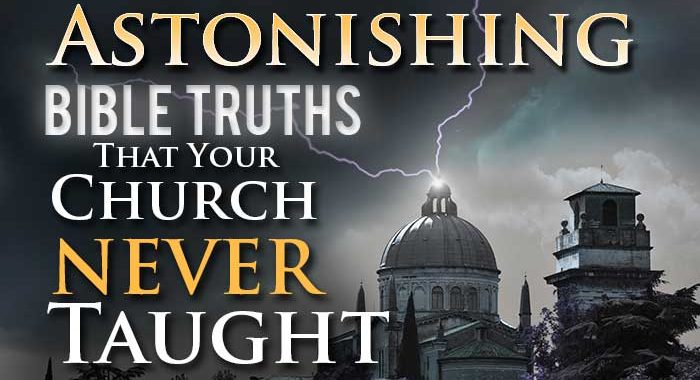 ...In spite of those standing for the truth of Justification as taught in the apostolic gospel, these associated truths debated on P-Net for years cannot possibly be learned from the most advanced Christian theologians of repute. These are implications of the 5-solas of the Reformation that virtually all theologians deny. If anyone wishes to add to this list please post. If some want to shout 'scripture please' please start a new discussion and don't deny the existence of previous discussions that have presented the evidence....
Bob Higby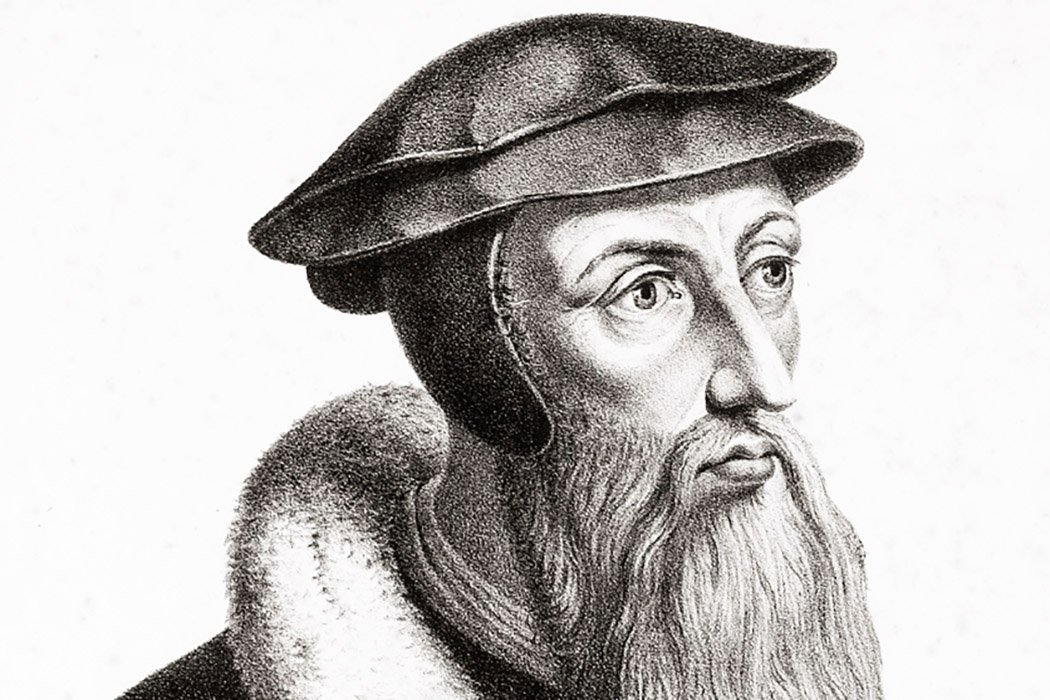 ...Many expositors claiming the name of Calvinism today hate the doctrine of God's unitary will. Great effort has been taken to find snippets of material from Calvin that harmonize with later Puritans, Spurgeon, and Dabney who taught a synthesis of paradoxical and conflicting wills in God. I am going to post a section of Book I, chapter XVIII from Calvin's Institutes that unquestionably make his doctrine clear on this matter. Calvin condemns in no uncertain terms the very arguments of low-grace Puritans and Fullerites who name themselves after him....
Bob Higby
pg.