1394 articles - pg. 1 2 3 4 5 70

What We Need - Published on August 4, 2019
... What we need in this thing of salvation is not merely to be acquainted with Christ but to have His righteousness! It is nothing to reform a man, to get him religious and make some decisions for Jesus, but what is needed is regeneration from the Holy Spirit. "But when it pleased God, who separated me from my mother's womb and called me by his grace, to reveal his Son IN me…." (Gal 1:15,16a). The passage did not say to reveal...
Drew Dietz
Come With Us and We Will Do You Good - Published on August 4, 2019
..."And Moses said unto Hobab, the son of Raguel the Midianite, Moses' father in law, We are journeying unto the place of which the Lord said, I will give it you: come thou with us, and we will do thee good: for the Lord hath spoken good concerning Israel". (Numbers 10:29). Now I implore you, whoever you are, where ever you are; do this if you can do nothing else: Come with the people of God and hear of our Gospel, our God and our su...
Drew Dietz
The World is Crucified to Us : And We Are Crucified to the World - Published on August 4, 2019
..."But God forbid that I should glory, save in the cross of our Lord Jesus Christ, by whom the world is crucified unto me, and I unto the world." - Galatians 6:14 [KJV] Paul here is dogmatically declaring that with every fiber of our being, with every thought, word and deed WE ARE TO DETERMINE TO HAVE NO CONFIDENCE IN ANYTHING BUT CHRIST AND HIM CRUCIFIED. He does not suggest or imply any other course of action on the part of the believer. THE CRUCIFIXION OF OUR LO...
Tim James
He Who Does the Work Gets the Glory - Published on August 4, 2019
... The Bible calls moral virtue the fruit of the Spirit. I take this to mean that true moral virtue, as love, joy, peace, patience, kindness, etc., when found in our experience, is ascribed to God, to His Spirit. It is a simple point, but a point that gets stuck like a bone in the throat of every Pharisee: God gets all the glory in salvation. Self righteous people cannot stand this; indeed, they hate this above everything else, because it attacks what make...
John Pedersen
Modified Covenant Thelogy : CT vs. DT vs. NCT vs. MCT - Published on August 2, 2019
... I put together my original CT vs. NCT vs. MCT article about 15 years ago, and I originally made some errors in my understanding of Covenant Theology (CT). I'm publishing a new article today in 2019 so that I can correct my mistakes and give a more accurate presentation of my beliefs today. I will say that my theology has not changed in over fifteen years. The things I believe today, I believed in 2004. Key: CT = Covenant Theology DT = Dispens...
Brandan Kraft
Even the False Preacher is from God - Published on August 2, 2019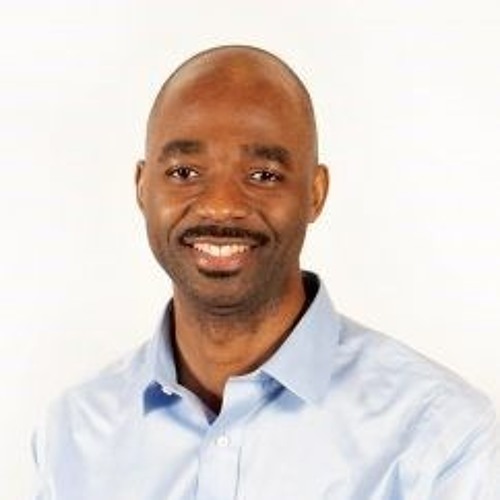 ... Both the faithful gospel preacher and the false one come from God. One is approved and the other is not approved. Many people don't know this and will throw a tantrum because they don't know the scriptures. God wants all who are non-elect to remain deceived in lies. GOD IS HE WHO GIVES OVER PEOPLE TO BELIEVE A LIE SO THAT HE MAY CONDEMN THEM. There are preachers who are marked out to be condemned. An...
James Guyo
2019 Zimbabwe Sovereign Grace Conference : Nov 30 - Dec 8 - Published on July 30, 2019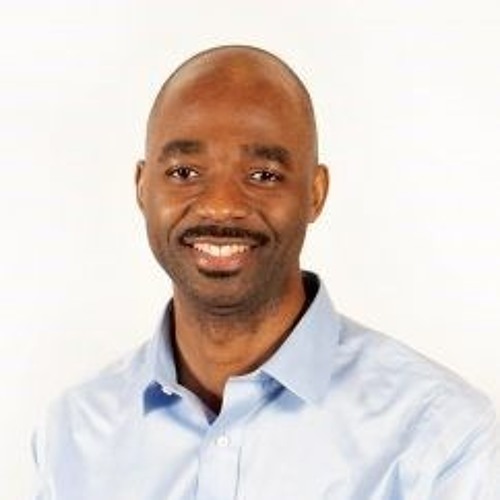 ...Harare, Zimbabwe Location: To be announced soon Dates: Nov 30, Dec 1, Dec 7, Dec 8 Speaker: James Guyo other speakers to be announced later "For since, in the wisdom of God, the world through wisdom did not know God, it pleased God through the foolishness of the message preached to save those who believe." 1 Cor 1:21 "And He said to them, "Go into all the world and preach the gospel to every creature." Mark 16:15 Questions can be directed to James ...
2019 Malawi Sovereign Grace Conference : Aug 30-31 - Published on July 30, 2019
...30-31 August 2019 Lilongwe, Malawi Area 49, Dubai Alan Ison will be preaching...
2019 United Kingdom Sovereign Grace Gospel Conference : Sep 14-15 - Published on July 30, 2019
...Location: Milton Keynes, UK Speaker: James Guyo Questions can be directed to James Guyo here....
For Thy Pleasure They Are and Were Created - Published on July 30, 2019
..."For Thou hast created all things, and for Thy pleasure they are and were created." – Revelation iv, 11. In this expression inspiration has been pleased to give us the object of creation. Mortals in their ignorance and conceit, act much as though they supposed the world was made for their special, selfish interests, and benefit; entirely ignoring the exalted plane from whence revelation testifies of the wise and deeply-laid purposes of Him, who has brough...
William Smoot
What We Believe : Sovereign Grace Church in Jackson MO - Published on July 30, 2019
...The Need of Salvation All men and women, since the fall of our father Adam, are born in a state of spiritual death. Because of their evil nature, they cannot and will not turn to God. They cannot of themselves obey God or exercise faith in Christ. (John 5:40; 6:44; Rom. 3:9-19; 5:12; Eph. 2:1-3) The Cause of Salvation From before creation God chose many of Adam's fallen race to salvation. Those whom He chose deserve God's wrath as much as the others. However, God chose them in C...
2019 Gospel of Grace Ministries Conference : October 12-13 - Published on July 30, 2019
...The Gospel of Grace Ministries Conference this year (2019) will feature the following speakers: Scott Price Gary Shepard Bill Parker James Guyo October 12-13, 2019 3371 Hamilton Cleves Rd. Hamilton, OH, 45013 For More Information, please visit http://www.gospeldefense.com/...
Responsible Christian Parenting - Published on July 29, 2019
..."Train up a child IN THE WAY he should go: and when he is old, he will not depart from it." - Prov.22:6 All of us as parents have a tremendous responsibility placed on us in the upbringing of those precious sons and daughters entrusted into our care. We dutifully and carefully prepare for and seek to provide everything necessary for our children's PHYSICAL NEEDS. We want the best education, the best nutrition, the best in safety and se...
Richard Warmack
Contending for the Truth - Published on July 29, 2019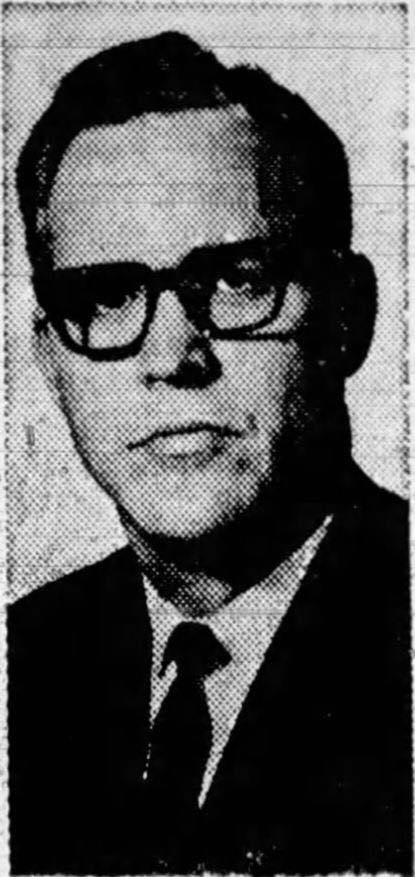 ... Contending for the truth against the errors of modern religion is the duty of God's servants. I hope our spirit is one of genuine love to all the chosen of God; but today's rule of charity which requires us to keep silent on certain points in order to avoid controversy, I utterly despise. It is treason to the Lord Jesus to be silent on any point where He has spoken and the honor of His gospel is concerned. It is easy on the flesh to deal in generalities, to denou...
Henry Mahan
2019 Bible Conference : Nov 8-10 - Published on July 29, 2019
...November 8-10, 2019 Ashland, KY The Thirteenth Street Baptist Church of Ashland, KY will host their annual 2019 Sovereign Grace Bible Conference on November 8th, 9th, and 10th. The primary speakers will be Tim James, Gary Shepard, and Norm Wells. Lord willing, it will be a good time of worship and Gospel fellowship!- B. 1812 13th St. Ashland, KY 41101 Questions should be directed to 606-324-7866 or 13th Street Baptist Chur...
Social Media - Published on July 26, 2019
... We live in a Facebook world. Not so long ago, no one thought about communicating so easily with such a potentially wide variety of people, but things are different today. I recognize that the people of God as well as the general public receive quite a lot of enjoyment via this social media. It is a wonderful way to stay in touch with family and friends. Gospel articles, cheerful words, recipes, pictures, etc. are shared with others which bring gladness...
Jim Byrd
Going to Heaven Because Already There - Published on July 26, 2019
...For Christ is not entered into the holy places made with hands, which are the figures of the true; but into heaven itself, now to appear in the presence of God for us: - Heb 9:24 The only ones who are going to heaven are those already there. They are already there because they entered in their Representative Christ Jesus, when He entered heaven having finished the work that accomplished their salvation. He, as their High Priest with their names on His breastplate and shoul...
Gary Shepard
Abstract Witness - Published on July 22, 2019
...What a testimony is, the opposition to, ... ... the Gospel we know and love to preach! When Christ alone is lifted up, ... and the will of man's cast down, Vain religion mocks, ... and hates the truth we teach! Even though they can't agree, with one another's view, ... ... they'll ban together firm against the word. Fragmented in their own beliefs, ... as liberal as they are, ... ... they will not near permit that which they've heard! It has always been amazing fo...
Mike Loveless
On Being Slandered - Published on July 21, 2019
... Christians hurt by ill words of others, or despairing for the falsity of a judgment rendered against them, may take the following as consolation: As difficult as it is to hear of unkind or untrue things spoken about you, consider this: It is better for the things to be slander than to be accurate depictions. Does it hurt to think of how others represent you? Take comfort in knowing this: God has blotted out your transgressions, keeps no record of your wrongs, and deligh...
John Pedersen
The Angels of 2 Peter 2:4 - Published on July 20, 2019
...DEAR BROTHER BEEBE: * A friend at Booneville, Miss., requests my views through the SIGNS on 2 Peter 2:4, "For if God spared not the angels that sinned, but cast them down to hell, and delivered them into chains of darkness, to be reserved unto judgment." I had rather answer him privately, but cannot make out his signature. As Peter is speaking of false teachers in the connection of our text, and also speaks of the destruction of the old world by the f...
Gilbert Beebe
pg.